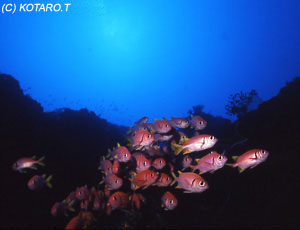 "This is the grand blue!?"
It was the first impression that I ever had when I visited and dived in Hachijojima in 1993 . The island gave me a vivid and wonderful local experience for an urban insider as myself.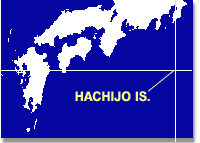 Hachijyo-jima is loated about 300km down south of Tokyo.and is far south of Izu islands chain. It is about 69 square kilometers in size, and is 59 kilometers of coast line.

There are two mountains in the island, which are the extinct volcano on the eastern side; Miharayama (700.9km) and the dormant volcano on the western side; Hachijo-fuji (854.3km).
The past Volcanic eruption created this island into the shape of a bottle-gourd. You can enjoy scuba diving somewhere around the island.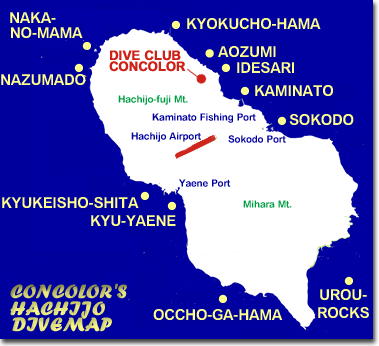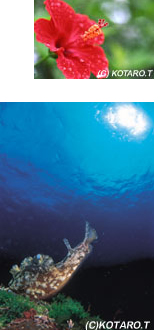 The climate is affected by warm water current ''Kuroshio'' and is truly oceanic. The annual average temperature is 18.1degrees. The island is providing a habitat for subtropical plants, such as palm trees, ferns, etc. In rainy season, Lush greenery becomes at its best.
The beaches are lined with volcanic boulders; ancient seismic activity has created natural sculptures both above and below the surface. It is sure that you will enjoy exploring the gorgeous underwater lava bridges, dynamic & unique underwater topology, which is perfect for wide-angle photographers.


Hachijojima provides a wealth of intriguing marine life, ranges in type from subtropical marine life lives in coral reefs to temperate marine life. Bigger in size and Deeper in color, these features distinguish the fish from one lives in other areas. You also encounter some marine life unique to this island.
The representatives of them are ''Wrought Iron Butterfly fish'' & ''Crosshatch Triggerfish'', which are spotted only in south of the Izu islands group, and Bonin islands.
Why don't you shooting your camera at their unique faces! A great variety of shrimps, crabs, sea slugs and even new species await your investigation under water.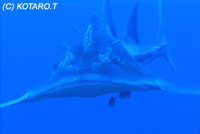 Who knows that you may become a discoverer of new species? We always feel such an enormous possibility in the water of Hachijojima. You experience a lot of excellent photo opportunities with various species of marine life and you may feel that one photo film is not enough for one dive. But remember, Hammerhead and thresher sharks, false killer whale and schools of dolphins are possibly passed overhead. Don't forget to look up sometimes and feel Hachijojima's deep blue underwater world!

Owner of Concolor
Kotaro Tanaka